Digital Student Immersion Through Devathon
This program brings together students (some of whom are novices) and technology industry professionals to support and build something amazing together in support of nonprofits in the community.
The goal is to give students the opportunity to develop their technical skills, work alongside technology experts and build their project portfolios, all while giving back to their communities.
For more information, please contact: heather@tagonline.org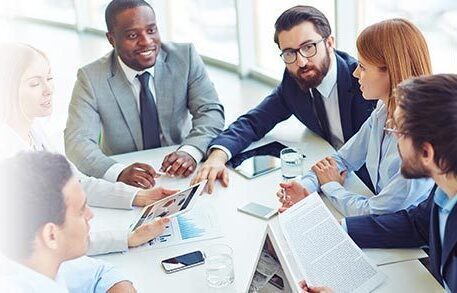 Welcome, Georgia high school students, to the Innovation Nation Summer Internship Program, sponsored by Technology Association of Georgia Education Collaborative, Women of AT&T, and Microsoft. This program offers an invaluable opportunity for you to apply your leadership, technology, and collaboration skills in a real-world context. As interns, you will participate in the exciting journey of developing a technology that will make its way to market. You'll experience firsthand the thrill of innovation, the challenges of product development, and the satisfaction of seeing your hard work come to fruition. This journey will surely be transformative, inspiring, and rewarding.
The Nation Builders Program, founded by Mason West III, has a rich history of nurturing future leaders across the globe. Embodied in its mission is the aim to prepare emerging leaders to serve as agents of positive and prolific change, influencing their peers, governments, and economies. The organization places a strong emphasis on empowering youth to address problems in their local communities. Participants are trained to formulate effective solutions to these issues and present their ideas to civic, corporate, and nonprofit leaders, fostering a proactive approach to societal advancement.
Since its inception, the Nation Builders Program has successfully expanded its reach, now operating in Belgium, Egypt, England, and Mexico. This international presence allows the organization to tap into a diverse pool of young minds, instilling in them the necessary skills and knowledge to navigate the complexities of their respective societies and make meaningful contributions to global development.
Each project team within the Innovation Nation Internship is composed of four distinct internal teams. The product owners are the original app creators from the Innovation Challenge. The development team codes the app, while the user experience team designs the overall customer experience. The user interface team shapes the interactive elements, and the marketing team develops the branding, advertising, and pricing strategies. You've been preassigned to your project and internal teams, with flexibility to switch internal teams if desired.
For more information, please contact: heather@tagonline.org