Georgia Day Of Code / Dec 4, 2023
Georgia Day of Code Partners Present A Day Coding Excitement
Georgia Day of Code was created several years ago to increase the number of Georgia students, educators, and workers who interact with coding: a vital 21st-century workforce skill. Georgia Day of Code occurs every year in the first week of December during national Computer Science Week. 2021 was another great year of participation in varying grade levels in addition to promoting coding resources from our sponsors.
2022 Georgia Day Of Code Review
TAG-Ed is very grateful for the exceptional participation during the 2022 Day of Code event across Georgia. As we prepare for this Decembers event, we take stock of the participants and their general locations in our state.

Total Districts- 58+ School Districts
17 Rural Counties
41% Rural Participation
59% Metro Participation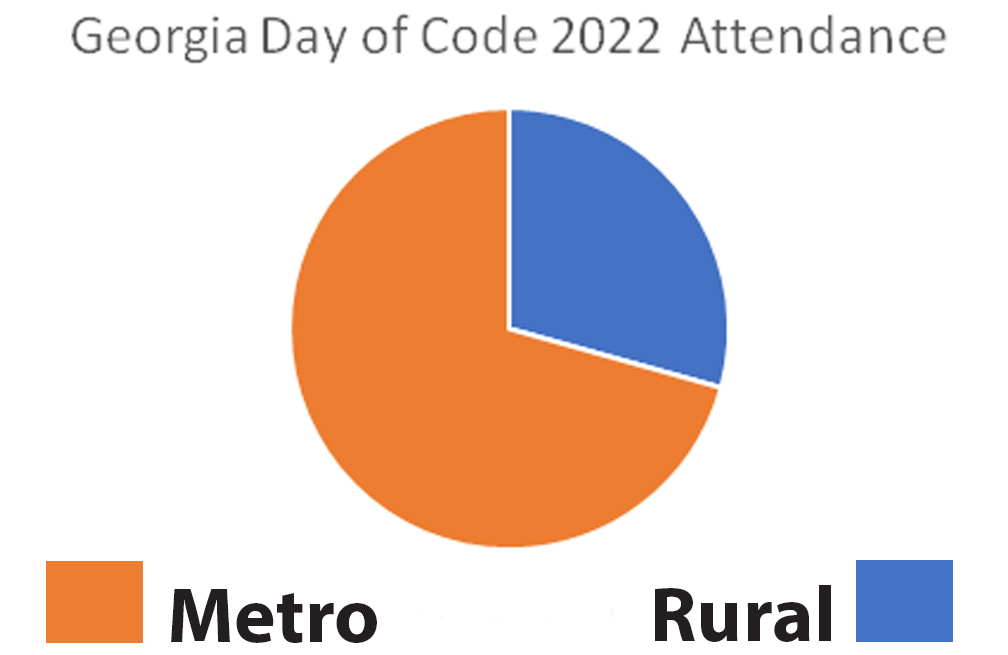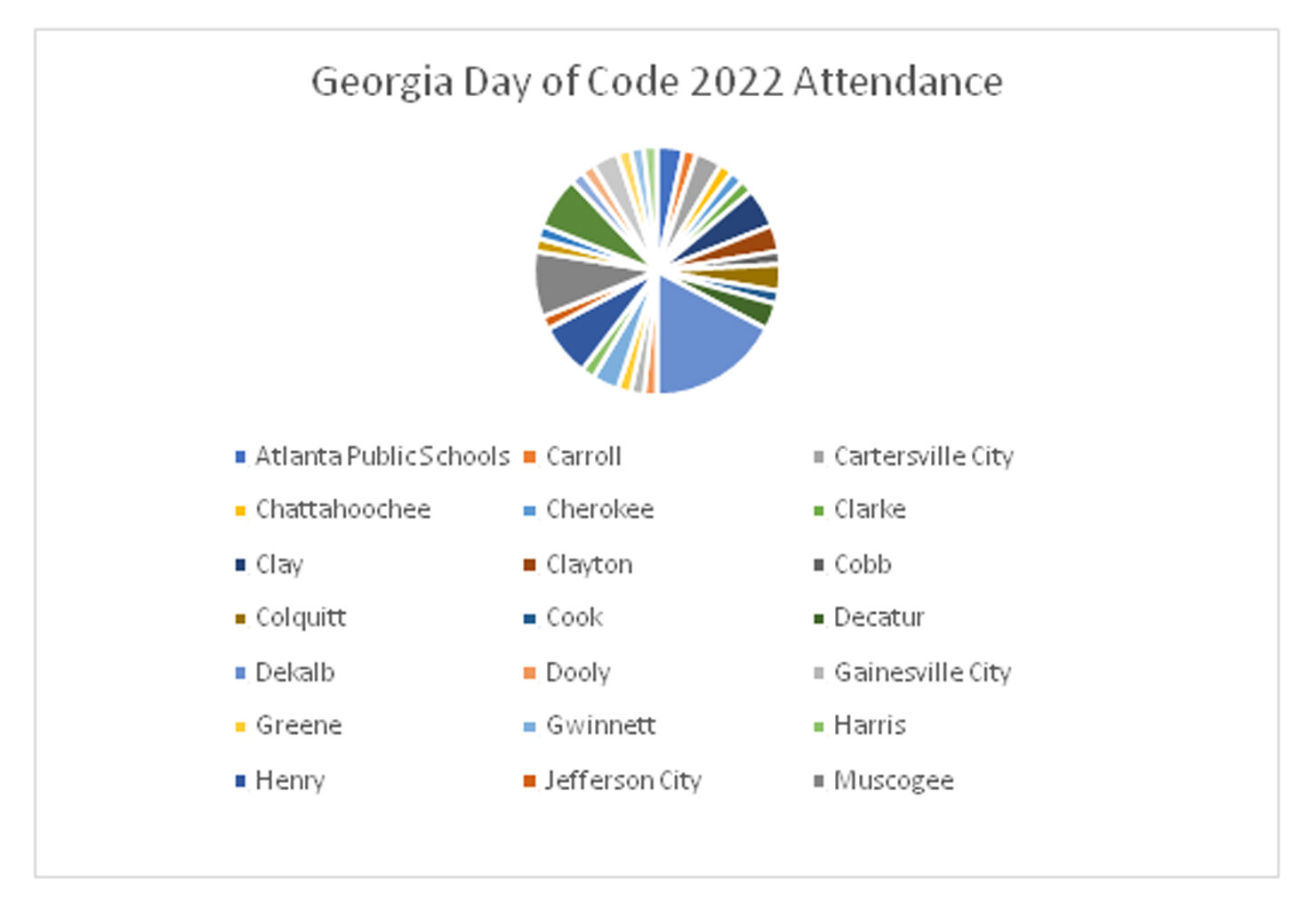 Additional Resources
Arcade Curriculum Resources